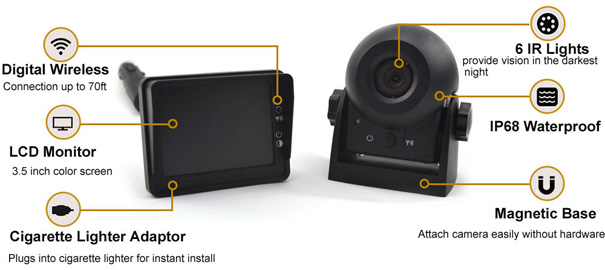 A magnetic base, which makes the camera easily attachable to most vehicle surfaces, as long as it is metallic.
9-Volt battery power, which makes the camera independent of a vehicle for power supply, increasing installation freedom.
Wireless connection up to 70 ft., which makes this system independent of connecting wires.
Portable design allows you to easily switch the system from one vehicle to the other.
Night vision capability enables you to backup safely even in the dark.
IP68 rating means your camera is well protected from dust, sand, and rain.
How to use this wireless magnetic portable backup camera system?
In addition to its numerous features listed above, installation and use of this backup camera system is also very easy and quick. Following is the simple step by step guide:
1. Attach The 9V Battery.
You need just to remove the screws on the back side to load battery. It is very easy to add to the camera.
2. Switch on The Camera.
All you need is a simple press of the button in front of the camera for 3 seconds until you see a steady blue light.
3. Connect Monitor Power Supply.
The monitor comes with a cigarette-lighter adapter for easy power supply. To turn on / off monitor, press power button for 3 seconds.
4. Automatic Pairing.
You don't have to do anything here. Once the camera and monitor are both on, they will connect with themselves automatically.
5. Camera Mount position.
All you need to do now is to mount the camera anywhere you wish and your backup camera system is good to go.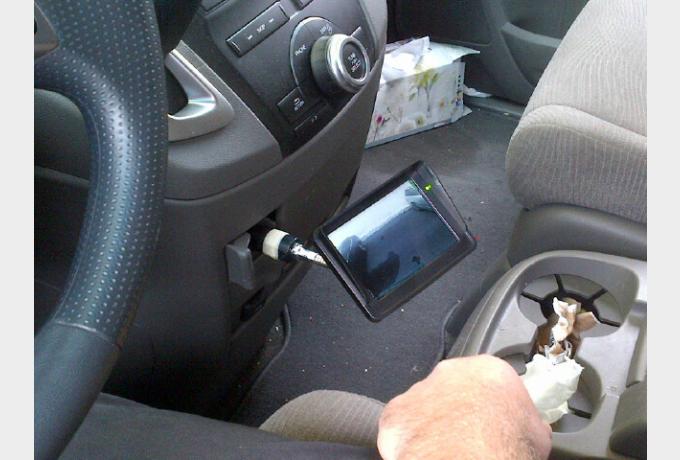 Following is a detailed look at the features of this wireless magnetic battery powered portable backup camera.
A digital wireless system offers many advantages in a backup camera system. Firstly, being wireless means that you don't need to run cables from the camera in the vehicle's rear to the monitor in front.
Secondly, being digital makes the transmitter use less battery, which prolongs battery life. Being digital also makes it pairing possible between the camera and the monitor. This prevents signal interferences between the two.
The pairing happens automatically, and the monitor only receives video signals from the camera, with which it has been paired. Our digital wireless system is effective up to 70 ft, which is long enough for most situations and applications.
Being fitted with a powerful magnetic base makes it easy for you to mount this camera on any part of the vehicle. The magnet is very powerful and you are guaranteed that the camera will not fall off while you are on the move.
The installation also requires no hardware and no tools. All you need is a metallic part of any vehicle and you are good to go.
Also included is a Velcro mounting pad. This offers you the choice of either using the powerful magnetic mount or using the Velcro pad in situations where the magnet could damage your vehicle's paint job.
Wireless Backup Camera Powed by 9V Battery.
With a height of 98.8 mm, a width of 79.6 mm of this magnetic backup camera, 9V batteries offer a very convenient and relatively durable independent power supply. You don't have to depend on your vehicle's power system, neither do you need to lay wires to power the camera.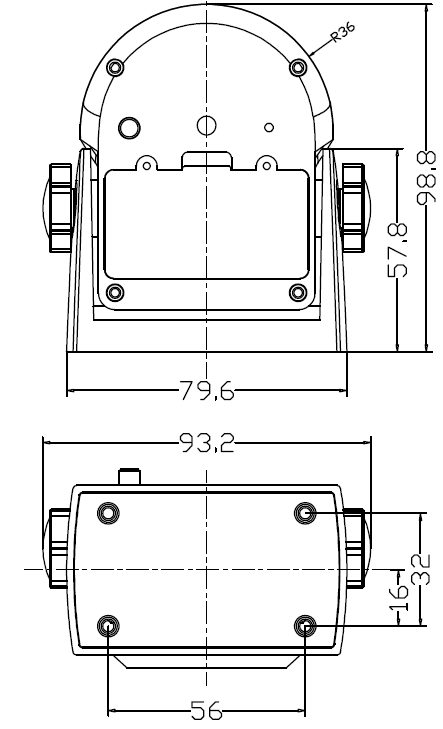 9-Volt batteries are additionally well designed. Their 2 connectors make it easy to attach a battery quickly and easily, and to secure it as well.
Because they can output up to 9 volts of electric power, the camera has a relatively high voltage power source available to it, as well as the ability to use lower power when needed.
Its design makes this system very portable. This includes the small sizes of the camera and the monitor, the use of batteries, as well as the use of a cigarette-lighter adapter for the monitor's power supply.
Having a magnetic base allows you to either quickly install the camera on one car and to also quickly remove it.
The small-sized components mean you can easily transport them from place to place, or from one car to the other. The battery and cigarette-lighter power systems also allow the system to be easily installed in most vehicles.
Since the camera and the monitor connect wirelessly, there is practically no limit to the different situations you can install this system.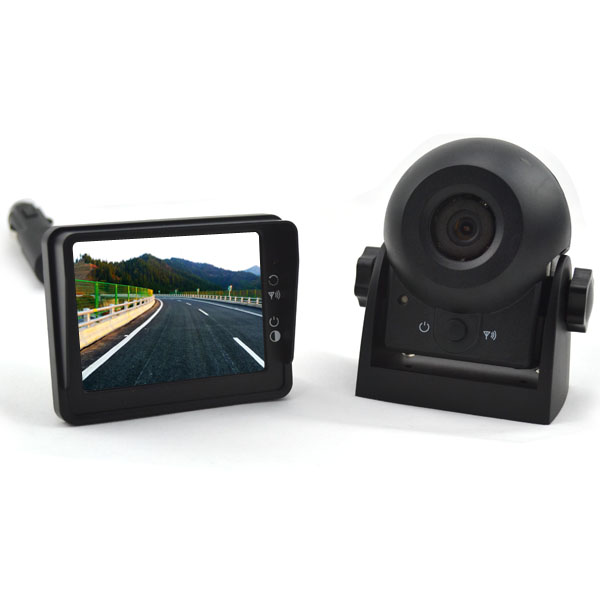 Our camera is equipped with 6 infrared LEDs, which provide enough illumination in the dark to create camera visibility up to 30 ft.
Night vision capability is a necessary feature of any backup camera system because there are times that the ability to see in the dark and to back up a vehicle safely can be of utmost importance.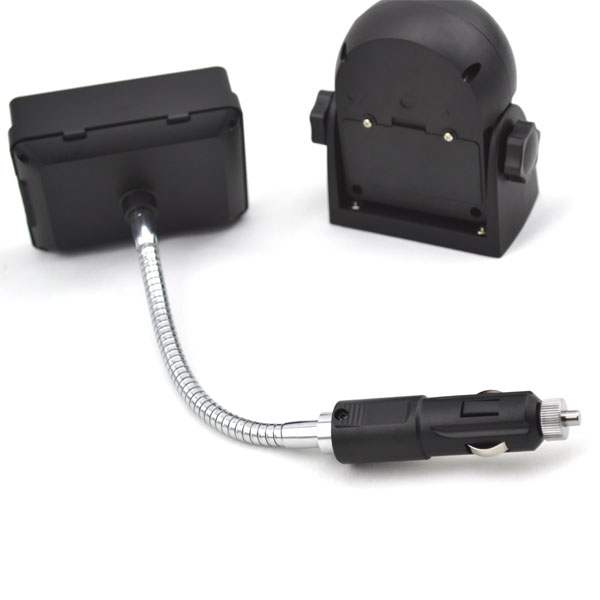 100% Weatherproof magnetic backup camera.
An IP68 rating of the camera guarantees its protection from various weather elements. The first digit "6" certifies protection from ingress of solid particles, from rocks and dirt up to being dust-tight.
The second digit certifies protection from liquids. This includes from splashing and spraying water, as well as from water jets and even an immersion of the camera inside water.